FORGET ABOUT RENTING A CAR TRAILER
We're Speedy, We're Smooth
Let's face it, moving can be a real pain in the backside. The thought of organising a car trailer, loading your items, and navigating through Sydney's busy streets is enough to make a grown-up cry like a baby. But fret not because Yellow Express has got you covered. We're the experts in the send, move, deliver game, specialising in getting your stuff from point A to point B without needing you to lift a finger. Whether a small load or a heavy haul, we have the perfect solution for your moving needs.
Why choose Yellow Express over renting a car trailer? Well, let's start with our unbeatable speed. We pride ourselves on being the Usain Bolt of fast couriers, delivering your belongings with lightning-fast precision. We're not just about beating the clock; we're obliterating it to smithereens. With our same-day delivery promise, your items will zoom across Sydney and reach their destination on the same day. No more waiting around for days or weeks to get your stuff where it needs to go. With Yellow Express, it's easy peasy.
But we're more than just speed demons. We're a team of dedicated professionals who understand that moving isn't just about getting things from one place to another. It's about trust, reliability, and a friendly face when you need it most. Our experienced drivers are skilled in maneuvering through Sydney's streets and handling your belongings with the utmost care. We treat your possessions as our own, ensuring they arrive safely and securely. Fragile items? No problem. Bulky furniture? Consider it done without the pain of hiring a car trailer to move your stuff!
Speaking of experience, Yellow Express has been an integral part of Sydney's transportation landscape for over 100 years. That's right, a whole century of zipping around this vibrant city. We've witnessed the growth, the events, and the ever-changing landscape. We're not just another courier service; we're as Sydney as the iconic Harbour Bridge. In fact, we were there, helping to build it.
Our crack team and super fleet are the envy of the industry. With over 200 vehicles at our disposal, we have the capacity to handle any job, big or small. Whether it's a scheduled run or an urgent on-the-fly delivery, we've got you covered. Our team moves tonnes  each day. Some say, it is equivalent to the weight of 100 elephants. Now that's some serious hauling power! Something a car trailer might fall short of doing.
But it's not just brawn; we're also tech-savvy. Our state-of-the-art tracking system keeps you in the loop, providing real-time updates on the whereabouts of your belongings. You'll never have to wonder where or when your items arrive.
At Yellow Express, we're more than just a courier service or a car trailer hire company. We're your reliable partner, confidant, and go-to solution for all your transportation needs. We understand that moving can be stressful, and we're here to make it as smooth and seamless as possible. Our customer service is second to none. You're not just a number to us; you're part of our Yellow Express family. Have a question about your delivery? Our support team is ready to assist. Need to resolve an issue? Consider it done. With Yellow Express, you're not just getting a courier service or a rusty old car trailer, you're getting peace of mind.
Paul Goff
15. July, 2023.
Second time of using Yellow Express for a local pick and drop. Awesome team. Mo Number 1 was super helpful. Even helped me put my sofa in place and put it all together. Friendly team, efficient and altogether A1 with extra stars. Booked a van at 12pm and had a pick up by 1430!!
Peter George
13. July, 2023.
Another quality job from Yellow Express. No mess, no fuss, just get on with it and get it done. Very happy – I left the team a 15% tip
Abdullah Khan
6. July, 2023.
Love 😍
Rosemary Ghobril
4. July, 2023.
Yellow Express and their drivers provide excellent service. I had a wonderful and efficient driver who assisted in loading and unloading my items. They were prompt, affordable and extremely professional. I recommend Yellow Express for any of your transport needs.
I used Yellow Express to move stuff into my new apartment. Had the pleasure of working with Dean who was very easy-going. We ended up moving more than what I initially planned and he had no complaints. He was very fun to chat with and very efficient which made the move a rather enjoyable experience. Thank you Dean. To avoid disappointment, take note that the time you specify may not be the exact time that the operator will arrive. It would depend on who is near the area and how many jobs are queued. Recommend to discuss in advance with the very friendly support team if you have a strict timeline.
I recently moved out and needed assistance picking up furniture from various places, and Yellow Express was the exact solution that I needed. I was already impressed with their service through their email correspondence and phone calls, but was genuinely surprised at how friendly and supportive everyone was. Dean was my driver for both my bookings and he went above and beyond to transport my furniture goods (sofa and dining table) with care, was extremely efficient with timing and very friendly – thanks Dean! Definitely will be using Yellow Express/Dean for all the random tasks I will need moving forward 🙂
Joseph Thannheiser
27. June, 2023.
Booked a man and a van service for what I thought would be a quick two hour job… Turned out to be 5 hours total, luckily had the amazing assistance from Dean and the time just flew by!
Fiona Cummins
26. June, 2023.
Tom in the office was fantastic, he even managed same day delivery. We phoned after 1pm with delivery from inner Syd to Illawarra by 5:30pm. Ali, the driver, was so polite and helpful. Great operators, will use again and recommend them.
Donna Shenton
25. May, 2023.
After much frustration trying to find same day delivery I found Yellow Express. Made a call and spoke to Thomas who without any effort and such ease took our details and the parcel was collected and delivered as promised. I have the APP on my phone as well. Couldn't be happier. Donna
We've been zipping around Sydney for over 100 years now. That's a century of local events, initiatives, and growing with you, our awesome customers. Participating in local events, building relationships, and delivering on our promises, we've become woven into the fabric of Sydney itself. We're not just one of the many fast couriers in Sydney; we're an integral part of the city. We've covered enough kilometres to cover the circumference of the earth 386 times! Can a car trailer do that? Maybe in an alternate universe, but in this universe, we're your moving superhero!
But let's get back to why you should forget about car trailers. Renting a car trailer can be a hassle. The process of finding one, making arrangements, and dealing with the logistics can be time-consuming and stressful. Not to mention towing it to your car, making sure the weight is distributed correctly and not clipping other parked cars. That's where Yellow Express comes to save the day. We offer a hassle-free alternative to car trailers, providing a seamless and efficient solution for your moving needs.
Jane moved two tables from Bondi to Ultimo for $99 in 43 mins
Peter moved a plasma TV from Broadway JB Hi Fi to Auburn for $149 in 85 mins
Lisa moved her studio apartment from Camperdown to Newtown for $297 in 143 mins
Chris moved a large artwork from Parramatta to Camden for $149 in 90 mins
With Yellow Express, you don't have to worry about the logistics of renting a car trailer. We take care of everything for you. Our expert team of drivers and movers will handle the transportation of your items with utmost care and professionalism. Whether it's a few boxes or an entire household's worth of belongings, we have the resources and expertise to ensure a smooth and secure move without the worry of a car trailer debacle.
Our commitment to excellence extends beyond just getting your items from A2B. We understand that moving can be stressful, and we strive to make the process as easy and convenient as possible. That's why we offer comprehensive Sydney-wide coverage, ensuring that your items reach their destination on time, every time. No more waiting around or dealing with unreliable car trailer rentals. With Yellow Express, you can trust that your items will be delivered promptly and safely.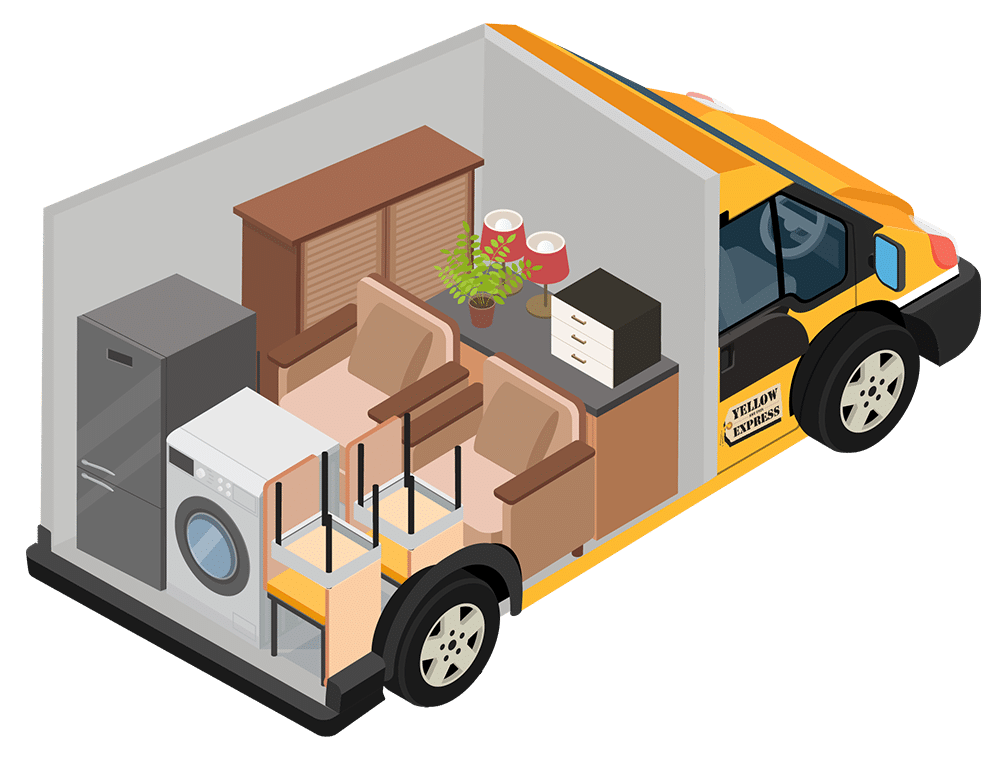 And let's not forget about our cutting-edge technology. As one of the leading fast couriers in Sydney, we utilise the latest tracking systems to keep you informed and in control of your delivery. With real-time updates, you can track the progress of your items and have peace of mind knowing exactly where they are at any given moment. This level of transparency and communication sets us apart from car trailer rentals and other courier services.
We're here to make your moving experience smooth and stress-free. We're not just about delivering your items but about providing a holistic and customer-centric experience. Our friendly and knowledgeable customer service team is always available to assist you with any questions or concerns you may have.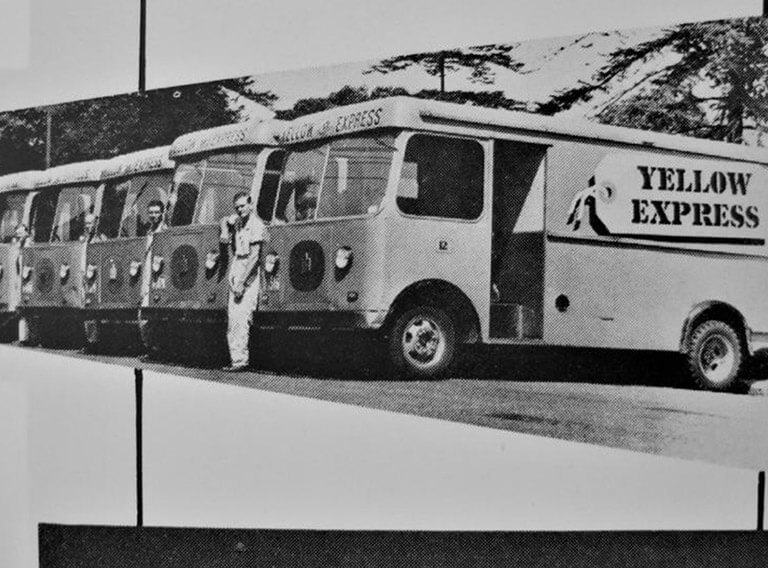 So, why go through the hassle of renting a car trailer when you have Yellow Express at your service? We're transportation experts and are here to make your life easier. With our fast, reliable, and professional approach to moving, you can trust us to handle your items with care and deliver them to their destination on time. Say goodbye to the headaches of car trailer rentals, and let us take care of your moving needs.
Yellow Express is your go-to solution for all your transportation needs in Sydney. We're not just another fast courier service but a team of dedicated professionals committed to providing the best moving experience possible. With our speed, reliability, and exceptional customer service, you can trust us to deliver your items safely and on time. So, forget about car trailers and choose Yellow Express for a hassle-free and efficient moving experience. We're here to save the day and make your move a breeze. Contact us today, and let us show you why we're the best choice for all your moving needs in Sydney. And about that car trailer? Tell him he's dreamin'!