Our man & big van service has a starting price of $99/per hour.
So if your job takes 2 hours, the total cost would be $198
If your job takes 1 hour and 29 minutes, it would cost $149
And so on. You get it.
Our pricing makes us way more convenient than van rental or a removalist service.
Our turnaround time is way quicker and overall more convenient. Ain't that breath of fresh air.
Compared to van hire services the decision is easy. Our pricing is extremely competitive and you don't need to lift a finger. You can book one, two or as many men (it's raining men) as you want to make your job as easy as you'd like.
SAY GOODBYE 👋 TO DIY AND CYA 💋 TO HIGH PRICES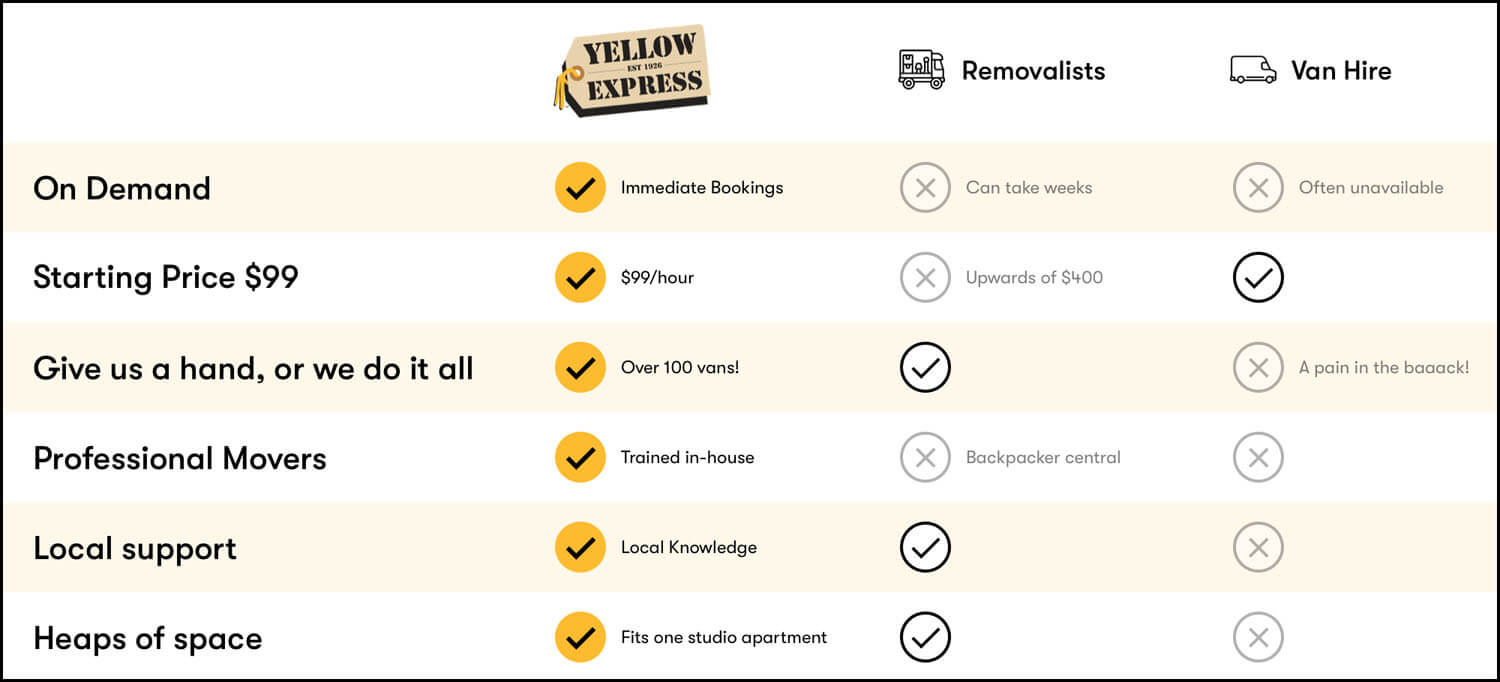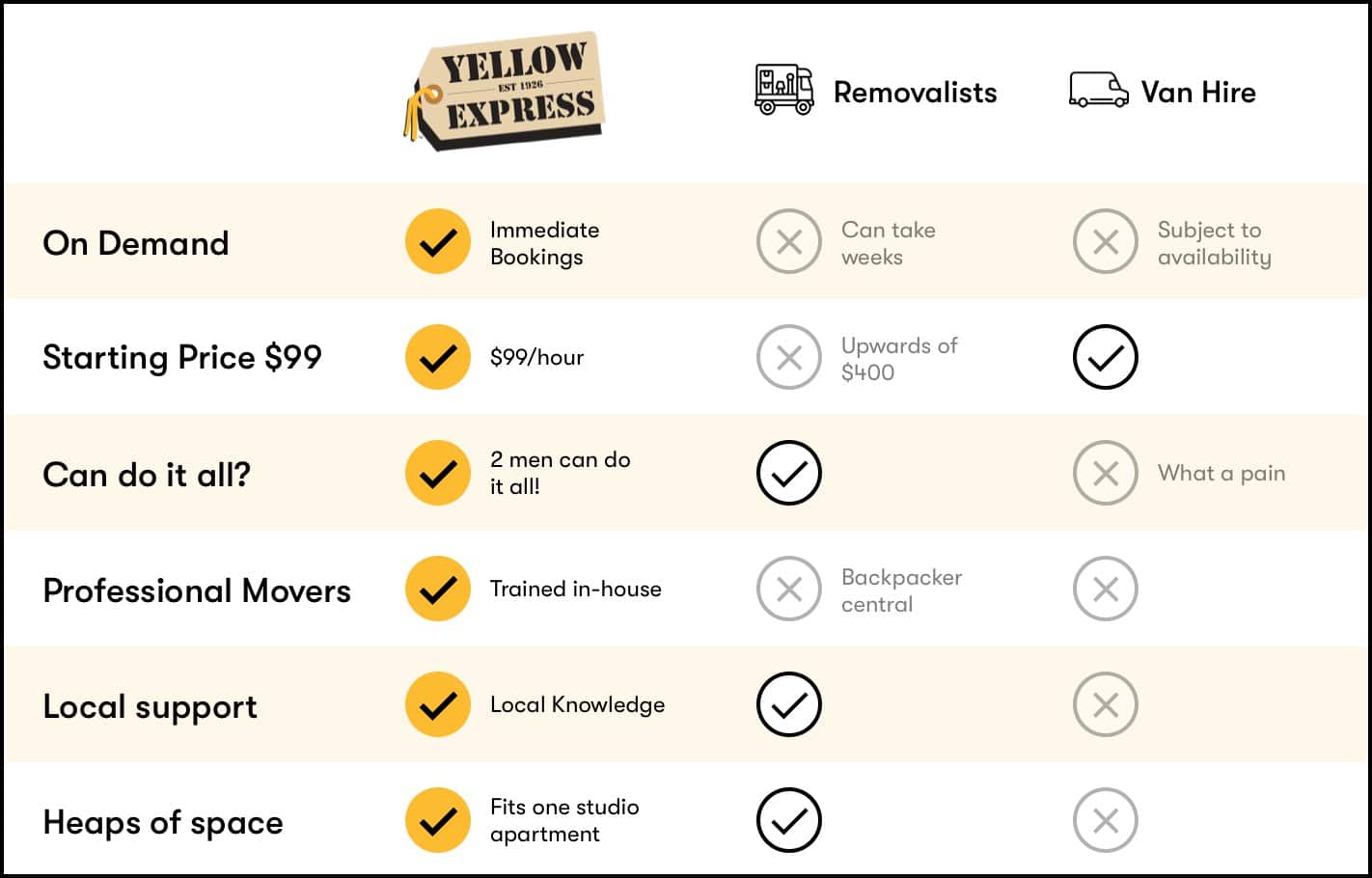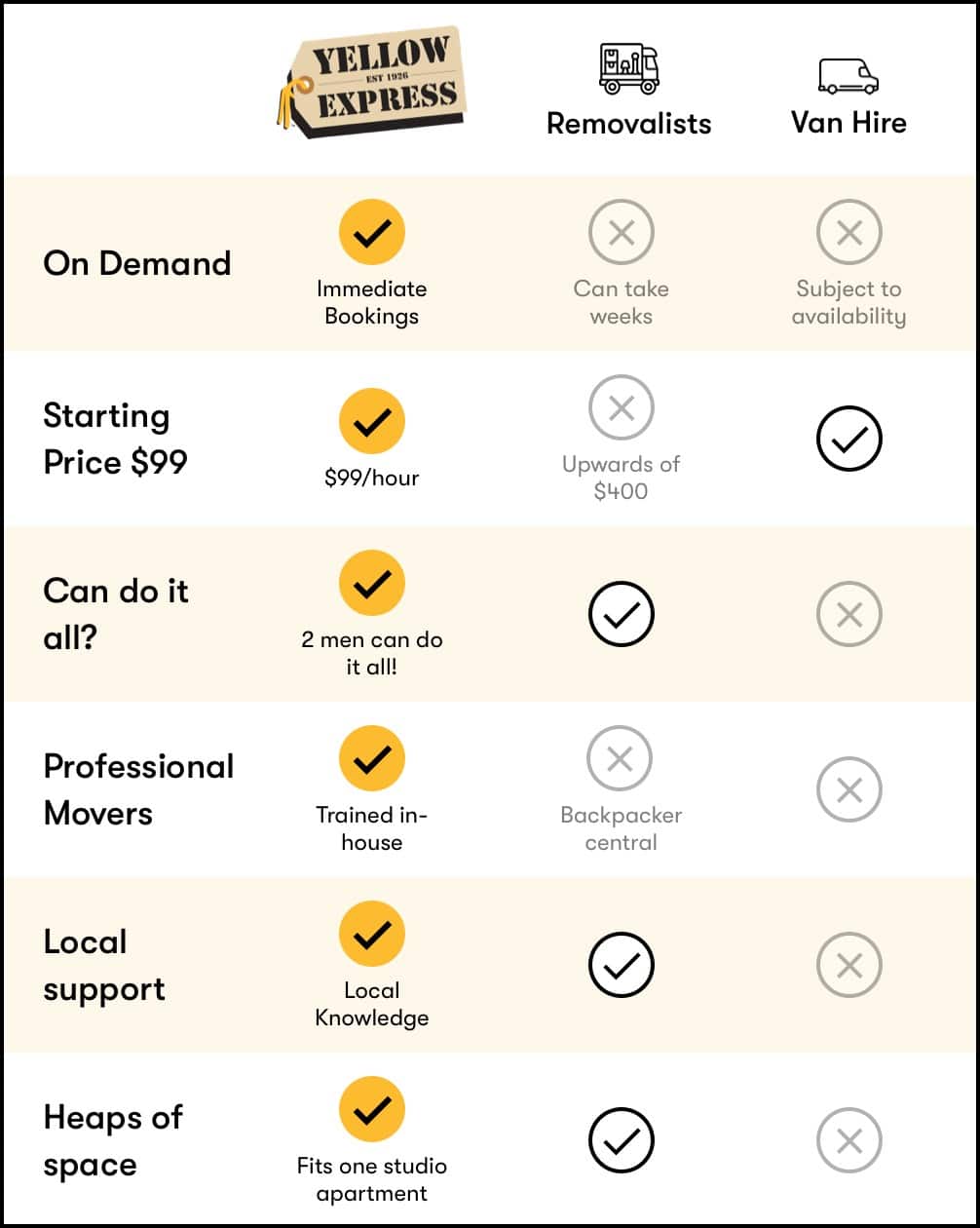 You might be thinking ok that's great but I want to know exactly what it's going to cost me.
And that's totally fair.
So, here are a few pricing examples to give you the gist, but feel free to use our quoting tool or give us a call to get a better estimate.
Jane moved two tables from Bondi to Ultimo for $149 in 85 mins
Peter moved a plasma TV from Broadway JB Hi Fi to Auburn for $99 in 43 mins
Lisa moved her studio apartment from Camperdown to Newtown for $297 in 143 mins
Chris moved a large artwork from Parramatta to Camden for $149 in 90 mins
Peter moved a BBQ from Alexandria Bunnings to Marrickville for $99 in 49 mins
Hana got help moving houses from Homebush to Ryde for $297 in 180 mins