Looking for sponsors for your race car? Getting into motor racing and not sure what series to join? Or are you a business looking for new ways to market your product or service ? Yellow Express Speed Team is here to connect the dots and get eyeballs on you and your sponsors.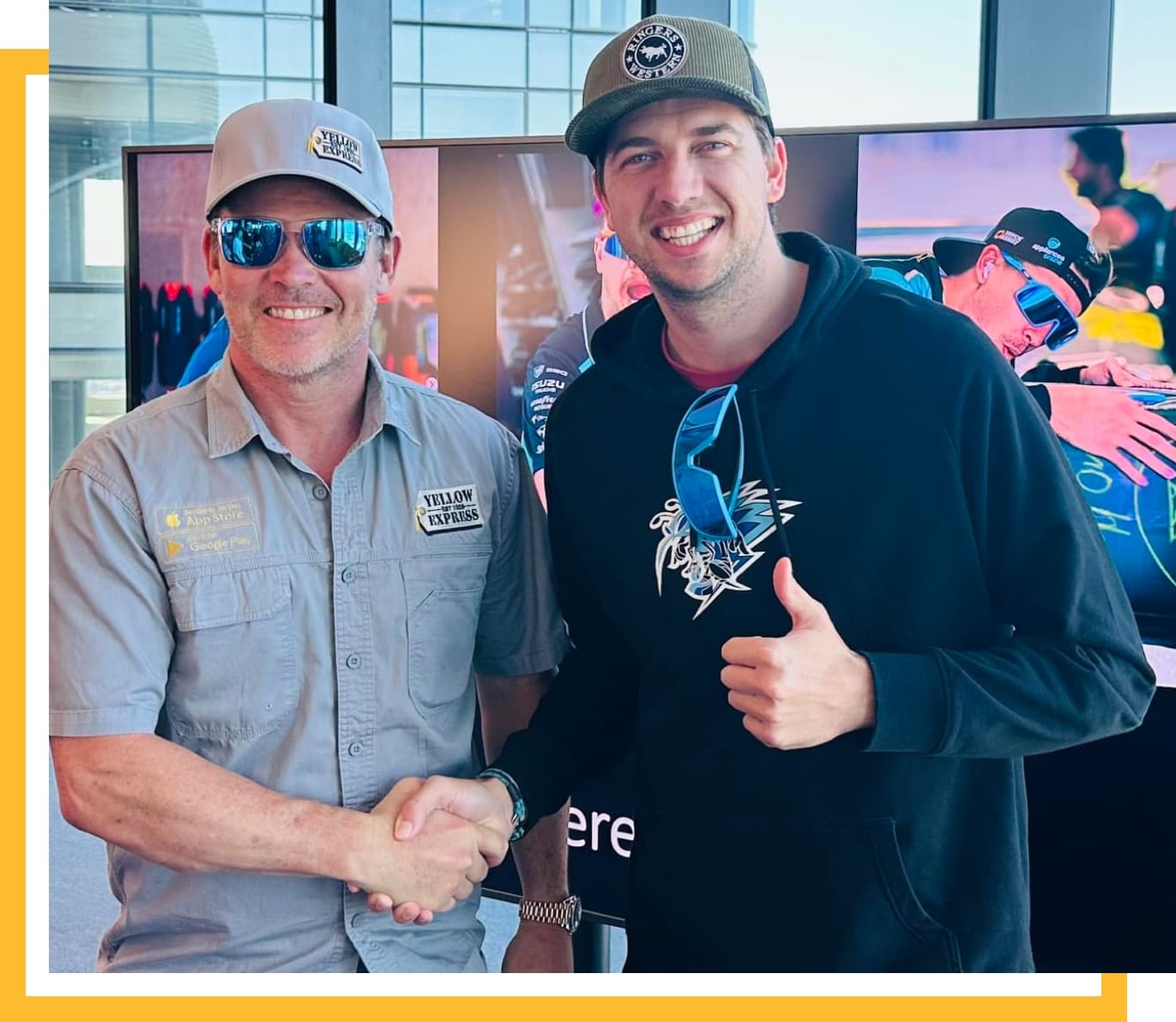 Welcome to the Yellow Express Speed Team – a select ensemble of motor racing experts, each renowned in their domain. In the niche world of motorsport, where passionate fans truly notice and appreciate sponsors, our team ensures your brand achieves standout visibility. Beyond the racetrack, our drivers amplify your message with their robust social presence.
A wrench-wielding, wheel-spinning wonder. Champion in motorsport, ace mechanic, and all-round racing superstar. She's no ordinary pit stop!
Ryan Gorton, a double RX8 champ already! This young gun's got speed to burn and with the right backing, he's poised to conquer any track. Buckle up, motorsport, he's just getting started!
Brad Harris, renowned for dominating the RX8 Cup with numerous victories, has seamlessly transitioned to the TCR series, clinching his inaugural win. With an insatiable hunger for success and a legacy rooted in a racing family, Brad stands as a sponsor's dream, exemplifying dedication and racing prowess.
Thomas Derwent, racing since 2019, co-owned a Triumph TR7 with his dad, competing in super sprints. Recently venturing into RX8 racing, he's yet to clinch a win but proudly holds the "Old Rubber" award for stellar performance on used tyres. A self-taught mechanic, Tom's skills were honed by his late dad, Maisie, and online tutorials.
Brad Gartner began racing dirt carts at 7, progressed to speedway junior sedans in Victoria, securing two series championships. At 17, he raced dirt late models, then transitioned to circuit excel at 18, achieving four wins. Now, he competes in TA2 Racing Australia.