OFFICE REMOVALISTS SYDNEY
Dump your ordinary office removalists and give a warm welcome to the unrivalled heroes of Sydney – Yellow Express. We're not your typical movers; we're the refreshing change you've been yearning for. It's time to bid farewell to lacklustre removalists because they don't measure up.
CONQUERING EVERY CORNER OF SYDNEY
Sydney is our playground, and Yellow Express is the ultimate choice for office removalists in Sydney. Our vans are ready to transport you from one office to another, covering every nook and cranny of this vibrant city. No matter where your business is located, we've covered your office moving needs.
Distance is no hurdle for us. As the best office removalists in Sydney, we're committed to making your move a breeze. So, when searching for the finest office removalists in Sydney, look no further than Yellow Express.
THE OFFICE REMOVALISTS SYDNEY WHO HAVE YOUR BACK
Why settle for the ordinary when you can have the extraordinary? Yellow Express, the absolute best office removalists in Sydney, is here to deliver a moving experience that will leave you grinning from ear to ear.
If you've ever dealt with lacklustre operators, you know the drill: unexpected costs, delayed arrivals, and an overall lack of enthusiasm. But fret not, for that's not how we roll. Transparency and punctuality are our watchwords, and we treat your office belongings as if they were our treasures.
THE REAL DEAL
The next time you find yourself hunting for the best office removalists in Sydney, take a moment to ponder. Yellow Express, the cream of the crop, is here to make your move seamless, efficient, and enjoyable. With us, you're not just relocating but moving in style.
We don't mean to boast, but when it comes to comparing us to your average office movers, it's no contest. As the best office removalists in Sydney, we guarantee unparalleled service, a friendly crew, and a moving experience that sets us miles apart.
It's high time to wave goodbye to any other option under the sun and embrace us, the best office removalists in Sydney. We're here to revolutionise the office moving scene, shake things up, and provide an experience you'll be thrilled to share with others.
WE'RE THE FUTURE!
Who needs ordinary removalists when Yellow Express, the ultimate office removalists in Sydney, is ready to lead the way! We're the pioneers who will make your office move happen! We're the team you've been longing for. So bid farewell to your preconceived notions of what a removalist should be and step into a world where moving your office is easy, enjoyable, and stress-free.
Forget about outdated methods because Yellow Express, the best office removalists in Sydney, is your ultimate moving companion in the digital age. With just a few taps on our user-friendly app, you can effortlessly book a spacious van, wondering how you ever managed without us.
Paul Goff
15. July, 2023.
Second time of using Yellow Express for a local pick and drop. Awesome team. Mo Number 1 was super helpful. Even helped me put my sofa in place and put it all together. Friendly team, efficient and altogether A1 with extra stars. Booked a van at 12pm and had a pick up by 1430!!
Peter George
13. July, 2023.
Another quality job from Yellow Express. No mess, no fuss, just get on with it and get it done. Very happy – I left the team a 15% tip
Abdullah Khan
6. July, 2023.
Love 😍
Rosemary Ghobril
4. July, 2023.
Yellow Express and their drivers provide excellent service. I had a wonderful and efficient driver who assisted in loading and unloading my items. They were prompt, affordable and extremely professional. I recommend Yellow Express for any of your transport needs.
I used Yellow Express to move stuff into my new apartment. Had the pleasure of working with Dean who was very easy-going. We ended up moving more than what I initially planned and he had no complaints. He was very fun to chat with and very efficient which made the move a rather enjoyable experience. Thank you Dean. To avoid disappointment, take note that the time you specify may not be the exact time that the operator will arrive. It would depend on who is near the area and how many jobs are queued. Recommend to discuss in advance with the very friendly support team if you have a strict timeline.
I recently moved out and needed assistance picking up furniture from various places, and Yellow Express was the exact solution that I needed. I was already impressed with their service through their email correspondence and phone calls, but was genuinely surprised at how friendly and supportive everyone was. Dean was my driver for both my bookings and he went above and beyond to transport my furniture goods (sofa and dining table) with care, was extremely efficient with timing and very friendly – thanks Dean! Definitely will be using Yellow Express/Dean for all the random tasks I will need moving forward 🙂
Joseph Thannheiser
27. June, 2023.
Booked a man and a van service for what I thought would be a quick two hour job… Turned out to be 5 hours total, luckily had the amazing assistance from Dean and the time just flew by!
Fiona Cummins
26. June, 2023.
Tom in the office was fantastic, he even managed same day delivery. We phoned after 1pm with delivery from inner Syd to Illawarra by 5:30pm. Ali, the driver, was so polite and helpful. Great operators, will use again and recommend them.
Donna Shenton
25. May, 2023.
After much frustration trying to find same day delivery I found Yellow Express. Made a call and spoke to Thomas who without any effort and such ease took our details and the parcel was collected and delivered as promised. I have the APP on my phone as well. Couldn't be happier. Donna
WHAT SETS YELLOW EXPRESS, THE BEST OFFICE REMOVALISTS IN SYDNEY, APART?
Our "Big Vans" are genuinely colossal, accommodating everything from bulky office furniture to large equipment and even the contents of an entire workspace. And let's not forget our delivery heroes, expertly trained legends in the art of Send, Move, and Deliver making them the best office removalists in Sydney.
SIT BACK, RELAX, AND LET US DO THE HEAVY LIFTING
Whether it's moving heavy items or an entire office from point A to point B or delivering anything your business desires, Yellow Express, the best office removalists in Sydney, is the change you've been longing for. With us, moving isn't a chore; it's an exhilarating adventure. And it's an adventure we're thrilled to embark on with you. So bid farewell to the unreliable guys and say hello to an experience like no other.
Jane moved two tables from Bondi to Ultimo for $99 in 43 mins
Peter moved a plasma TV from Broadway JB Hi Fi to Auburn for $149 in 85 mins
Lisa moved her studio apartment from Camperdown to Newtown for $297 in 143 mins
Chris moved a large artwork from Parramatta to Camden for $149 in 90 mins
TECHNOLOGY AT YOUR FINGERTIPS
At Yellow Express, we harness the power of technology to make your office move easier than ever. Our user-friendly app allows you to book your move with just a few taps on your screen. You can track the progress of your move in real time, providing you with peace of mind as your office belongings make their way to their new destination. We're tech-savvy and future-focused – just some of the reasons we're the best office removalists in Sydney.
A SERVICE YOU CAN TRUST
It's easy to claim the title of the best office removalists in Sydney, but at Yellow Express, we're not just moving items; we're building trust. From the moment you book your move to when your office items are safely delivered, we're with you every step of the way. We take pride in our transparency, professionalism, and unwavering commitment to customer satisfaction. But don't just take our word for it – let the testimonials from our delighted customers speak for themselves and tell you why we're the best office removalists in Sydney.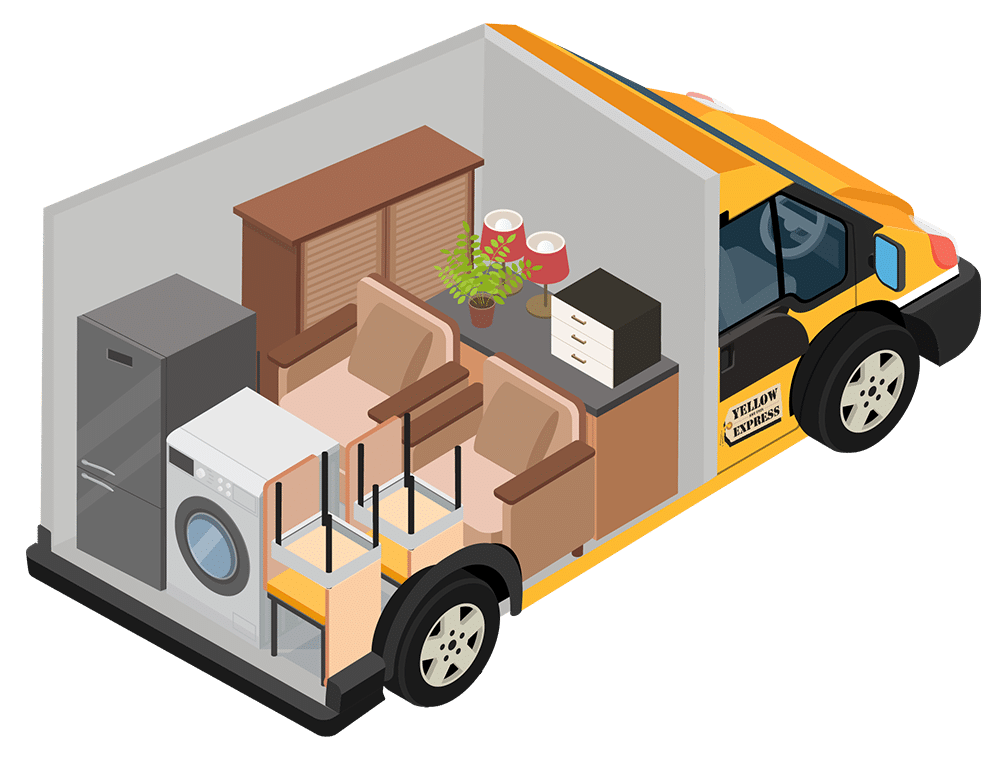 CHOOSE YELLOW EXPRESS, WHERE EVERY MOVE IS A MOVE IN THE RIGHT DIRECTION
At Yellow Express, every office move is a step in the right direction. We're not just a service but a revolution, transforming the office moving experience into a delightful journey rather than a burdensome task. So the next time you need the best office removalists in Sydney, remember that Yellow Express is just a tap away.
EXPERTLY TRAINED PROFESSIONALS
When you choose Yellow Express, you get a team of expertly trained professionals dedicated to delivering top-notch service. Our delivery service operators (DSOs) undergo rigorous training. They know how to pack and protect your office belongings, navigate tight spaces with finesse, and load and unload the moving van efficiently. With Yellow Express, you can rest assured that your office items are in capable hands. That's another reason why we're the best office removalists in Sydney.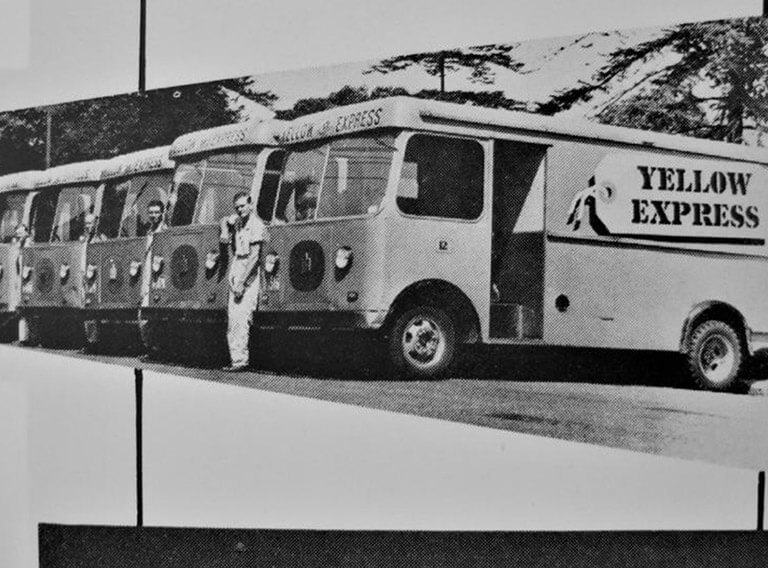 CUSTOMER SATISFACTION GUARANTEED
Why are we the best office removalists in Sydney? Customer satisfaction is our top priority. We strive to ensure that you have a positive and stress-free office moving experience. Our friendly and professional team is always available to address your questions and concerns throughout the moving process.
When it comes to office moving, trust the best office removalists in Sydney – Yellow Express. With us, you can relax knowing that your office belongings are in safe hands and your move will be handled with the utmost care and efficiency. Contact Yellow Express today, and let us handle all your office moving needs.